A WOMAN'S GUIDE TO THE PERFECT HAIR STYLE BLOWOUT: HOW TO GET THE SALON STYLED BLOW-DRY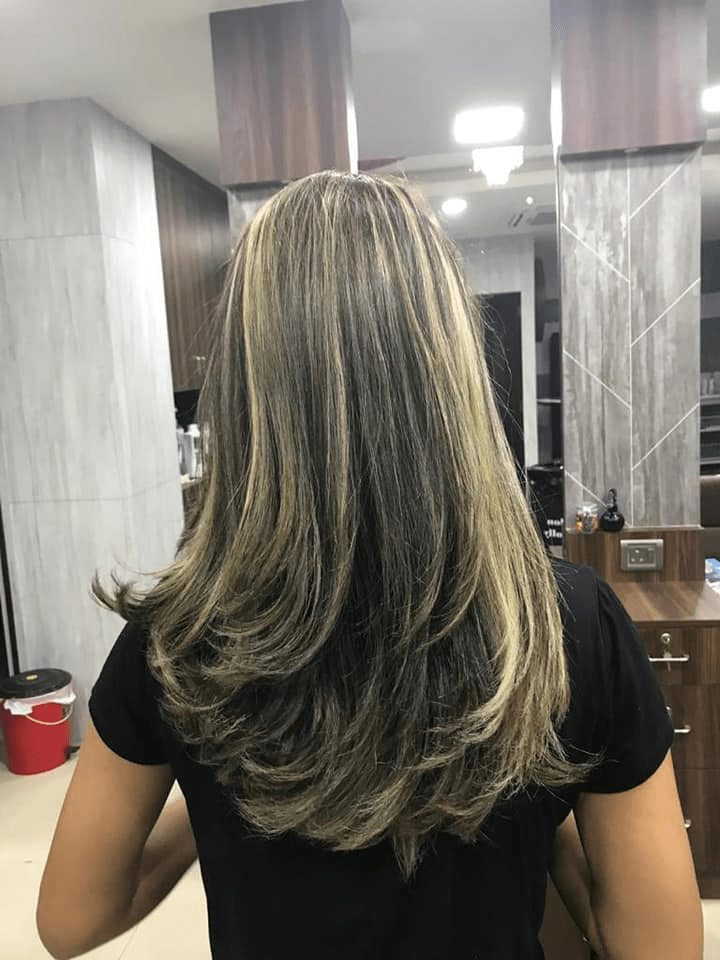 Nothing adds confidence and the pep into a woman's step as when leaving the beauty shop with the perfect blow-dry.
Unfortunately, although our stylist may make it look simple, we end up at home looking more like a disheveled mess compared to the pros.
Here are some simple tips to get your blow dry-looking like you just left the salon.
#1. PREP THE DO.
Prepping your hair is very important to achieve the salon-style blowout. Make sure your hair is SUPER clean and your ends are conditioned. Wash 2x if needed and condition mid-shaft to ends. Rinse thoroughly and prep the hair with proper products. The musts are a thermal protector, volumizing mousse or gel (to hold style), and a serum or smoothing cream (to tame frizz and moisturize dry ends) depending on your stylists' recommendations. Also, if possible & you are not super frizzy, then let your hair air dry for 15-30 min before you start.
#2. SEPARATE THE HAIR.
Sectioning is crucial, so you do not end up with a knotty, tangled mess. Section your hair off in sections that are small enough to work through with a brush and clip them off. Start with the very top, sides, divide the back into a few sections, and start with the nape (lower neck section). We teach our clients to pull that first section in the back to the front, so you can see what you're working with while blow-drying.
#3. TOOLS.
Tools are very important. Get a quality, round brush that is made of ceramic with bristles. This way the brush heats up and cools giving your hair body & shape. Make sure you don't have your grandma's blowdryer from 1940. Get an updated blowdryer with new technology. A blowdryer that is of nice quality will keep your hair healthy, shiny, and smooth. This rule applies to all hot tools: curling irons, flat irons, wands, wavers, etc.
We love these NANO THERMIC ROUND BRUSHES by Olivia Garden. We sell them at Salon Envy!
https://youtu.be/4briud4Wujw
#4. IT'S ALL ABOUT DIRECTION.
Direction sounds simple, but it is also imperative when you are working with a blow dryer. Blow the dryer in the direction your cuticle grows which is DOWN. Always keep the blowdryer pointed down. Also, if you want volume, rough dry your hair first by flipping it upside down and getting most of the water out before you start your round brushing.
#5. KEEP IT TAUT.
Each section should be pulled out TAUT with your round brush, while the blowdryer is pointed DOWN, and smoothed slowly down the hair shaft. Here is a video example.
We love this video by Aveda to show taut tension and clean sections.
https://youtu.be/K5EJpjX4NqA
#6. FINISH WITH FINESSE.
Finish your blow dryer with a softening, shine serum such as Oribe Gold Lust Serum and a super light, touchable & brushable hold such as Oribe Superfine Spray